Public Car Auctions
August 30th 2019
Public Car Auctions Australia
If you are looking for the best deal on your next car, you can't go past Australian auto auctions.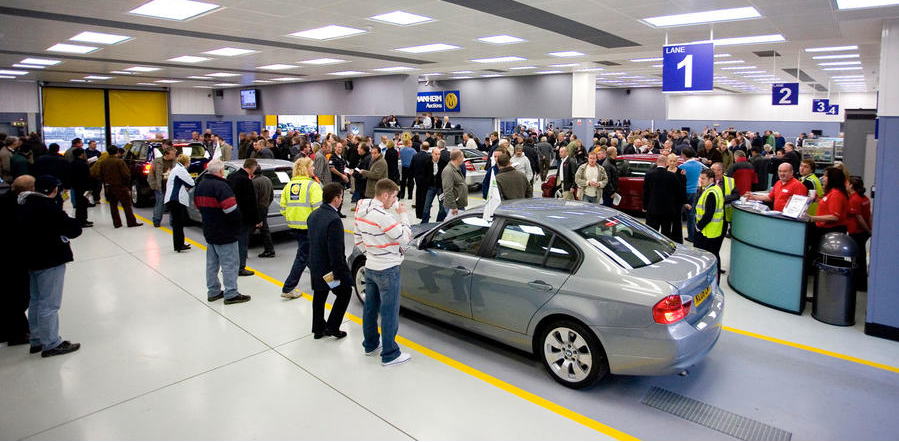 What to Expect
Regular car auctions are held across all states of Australia, with vehicles ranging from $100 to the hundreds of thousands. Physical auctions are held in most major locations, with the option of online bidding for busy and long distance buyers. We say public auctions because some auctions are restricted to licened motor dealers. In the past most auctions were dealer-only, but now most also allow the public to access wholesale stock.
Registering for the Auction
Before bidding on your desired vehicle, you'll need to register and be given a bidder number. Each auction centre has certain protocols you have to follow, regardless of whether it's a physical or online auction.
You can find out more information about registering for auto auctions here
Who Holds Public Auctions?
Public auctions in Australia can be run by auction houses, government, or private companies who hire an auctioneer. Sometimes the government holds public auctions for repossessed vehicles, but that is very rare. Public auctions are announced well beforehand, to make sure bidders can get to the designated place at the specified date and time. Auction centres hold weekly auctions across Australia.
Inspections
For special events or government auctions there is usually an inspection day held before the active auction. Most auction companies allow you to visit and inspect vehicles any business day of the week. On the day you can see the vehicles first hand, inspect them, and determine the price you're prepared to pay. Inspections are a great opportunity to chat with the auction staff and get a feel for everything. Sometimes you are allowed to bring an inspector with you to check an individual vehicle and take it for a test drive, but for the most part you can only inspect vehicles in place. Some may not even allow to start the vehicle, but we advise against participating in these auctions as the risk level is quite high. Any decent auction will give you an in-depth condition report completed by a mechanic, plus they'll allow you to start the vehicle to make sure the air-con and other electronics are in good working order.

Someone to bid on your behalf
Public auctions can be overwhelming for first-timers. You can get confused with the proceedings and might not know what to do and when. Therefore it's best to get a feel for an auction before you place your first bid. It's wise to initially visit and view some live auctions just to get an idea of what to expect. Just sit quietly and observe the proceedings and once you are comfortable you can start to take an active role. However if you still feel overwhelmed by the process, you can opt for either a staff member, or other attendee to bid for you. All you need to do is inform them of the vehicle you want to bid on and your budget.
Auction Day
On the day of the auction, you want to arrive early and take one final look. Fresh stock may have been entered last minute or since your pre-auction viewing. Some auctions will offer free food and drinks, and some even have a cafe on their premises. It's wise to bring your own food and drinks should this not be the case, as many auctions can last for half a day. Pay attention to the order in which the stock is being auctioned or you might miss your bidding window. Furthermore, remember to keep your budget in mind so as not to get carried away by the competitive atmosphere. Other than that, just remember to enjoy the experience and have a good day.
Bidding in an Auction
There can be a large number of people at auctions, but don't stress, they won't all be bidding on the same vehicle as you. Not everyone in the room will be bidding, but the low km, mint condition vehicle you're chasing might receive more interest than previously expected. Some people will be bidding online or over the phone. The auctioneer will announce a starting price and then ask the audience to commence bidding. Make sure the auctioneer can easily see you and register your interest, as it can be difficult to see raised hands in a large crowd. Once bidding has finished, if the amount has exceeded the set reserve, the vehicle will go to the highest bidder. Should the amount fall short of the reserve, the highest bid will be submitted to the seller where it will be either accepted or rejected.
Find out more information about buying at car auctions