Shannons Melbourne Summer Classic Auction 2019
September 25th 2019
Shannons Summer Classic Auction
Shannons conducts auctions every few months in different locations across Australia with a selection of rare and unique vehicles.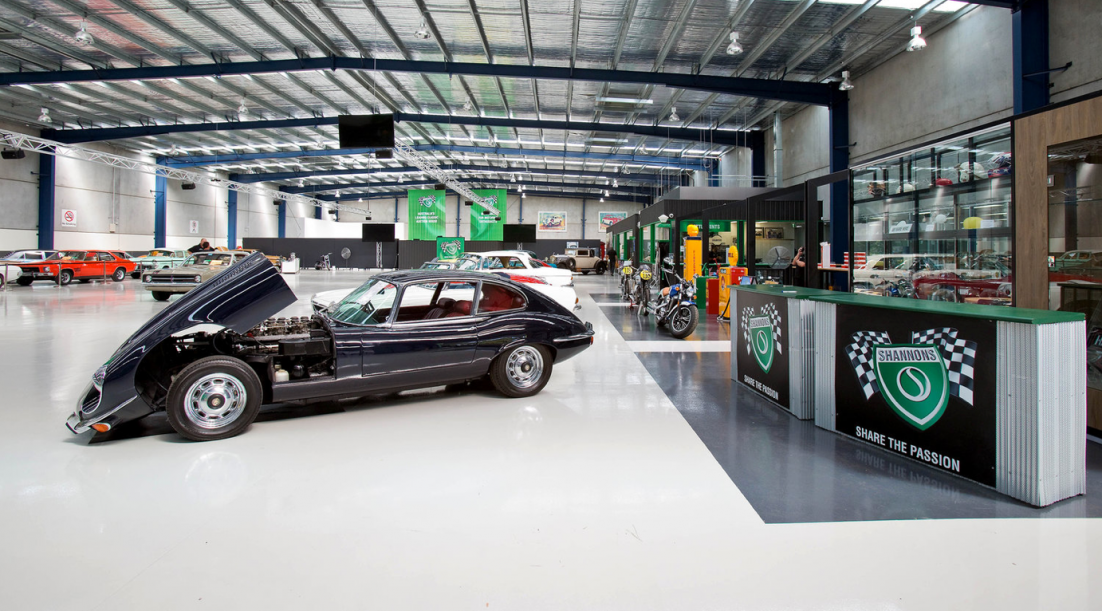 The Shannons Melbourne Spring Classic Auction for 2019 has been and gone. This auction offered a range of rare and modern classic cars, bikes and memorabilia, and it produced excellent sales results. Shannons have also introduced a rare number plate auction in conjunction with Motorclassica which will be held on Saturday the 12th of October 2019. You'll be able to find and purchase hard-to-find Australian number plates from 7pm onwards.
This year's Melbourne Summer Auction is being held on 9th December at Shannons main location in the south-east end of Melbourne. You can visit Shannons Summer Melbourne Auction at 40 Corporate Drive, Heatherton VIC 3202.
Inspection Day
You will be able to view all the listed cars on the 7th and 8th of December 2019. On inspection day you are able to inspect the vehicle's you are interested in purchasing. You won't be able to take a test drive, but you will be allowed to check over the vehicle to ensure there are no mechanical flaws or imperfections. There are official inspectors registered by the auction house at your disposal on the location; however, you may want to take along an experienced vehicle inspector for peace of mind.

Sell your car at Shannons auctions
Most of the time when we talk about an auction, we talk about buying cars. We seldom talk about selling cars at an auction. Shannons auction's are a great place to sell your classic or rare vehicle, especially if you are not getting much interest selling it yourself. Selling unique vehicles can be tricky, especially if you don't have a background in car or bike sales. Shannons connects collectors, enthusiasts and people looking to buy. If you having trouble selling your unique vehicle and want to speed things up, auctions are the best solution. Auctions not only gain a lot of interest, but also have set dates — perfect if you want a fast sale. If you are fed up with trying to sell your vehicle, we recommend try your luck at the 2019 Shannons Summer Auction. Here you will be able to reach the correct audience — those looking to buy rare and unique vehicles.
To enter your car in the lot you need to register with the auction house. Shannons will usually charge a small entry fee, then the buyer will pay a commission from the sale of your car. This motivates the auction house to market events and sell your car at a highest possible amount since they are getting paid based on the result.

Buying at an Auction
Make sure you register early, especially if you're not local, otherwise you may not be able to bid and miss a great opportunity to purchase the car of your dreams. By registering early, you get to view all the cars, bikes and more to make better understand what's available. You're welcome to visit the live auction in person, or you can bid online. Some people just stay for the vehicle they're interested in, but most will stay the entire auction to see how much everything goes for. In most cases you'll find that the rarest and most popular cars are auctioned last, but many other gems will be auctioned randomly throughout the day.
Shannons auctions are some of the best and most exciting auctions in Australia. Showcasing the rarest and most desired vehicles you'll probably never see twice in a lifetime.
To view available stock visit Shannons upcoming auctions
Or to find for your local auto auction, search the Australian auction timetable