Shannons Car Auctions
July 30th 2018
Shannons… the perfect destination for motoring enthusiasts
Classics are so irreplaceable that enthusiasts often find themselves asking why these beauties were removed from the market in the first place. But that's the whole point with classics, isn't it? We may not value them highly if we know that the company is soon going to reel out some units of the same model we deeply admire. It's hard to not feel for the coming generations who would not be opportune to see these remarkable toys. And it's really hard to see the current Toyotas, BMWs, and Mercedes of these days evoking the same emotion evoked by the classics of the past generations.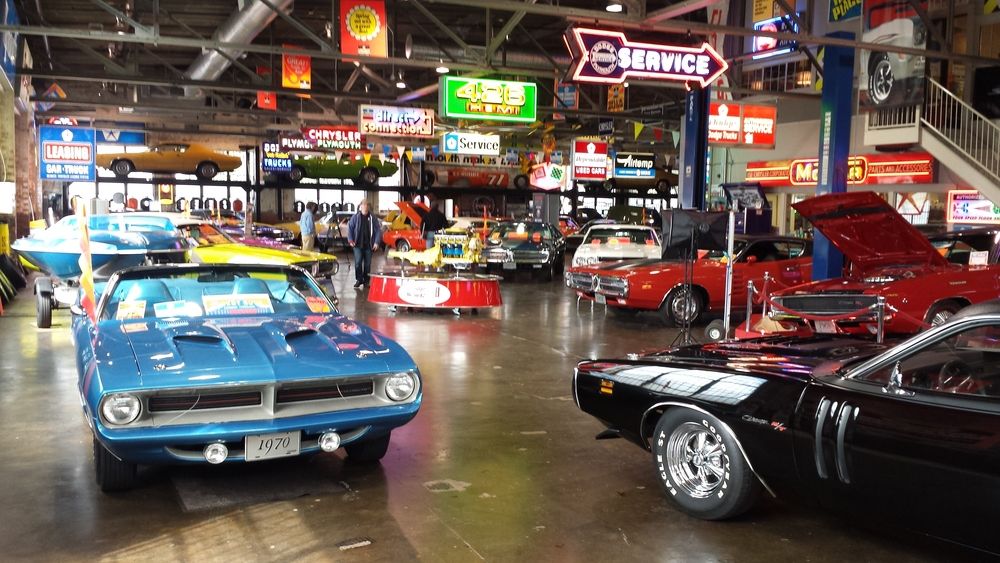 If you are as much of a classic enthusiast as we are, there is definitely no better place to find like minds than Shannons. The company has an unmatched dedication towards catering for the unique needs of classic enthusiasts. Through quality services and an amazing forum, the company connects classic enthusiasts all over Australia. Your love for classics may be questioned if you are yet to join the amazing Shannon community. Below are some of the unique services on offer at Shannons.com
Shannons classic car auctions
Car auctions are widely popular for serving very good cars at unbelievable prices but this is even more so for classic car auctions. You would get to see an amazing variety of models and years and you can purchase any one that catches your fancy at a giveaway price. Shannons car auctions are particularly advantageous for people willing to become classic car owners. The price of classic cars on the open market could be discouraging as many sellers now view classics as an investment that needs to generate a high ROI. But at auctions, the prices could go significantly lower. Moreover, you would still need to customise most classic cars to suit your performance needs and tastes. So, you shouldn't have much problem if the classic car you purchased at an auction requires some upgrades.
However, you still need to know the basics before purchasing at classic car auctions. At Shannon's they try as much as possible to ensure that we are honest and open about all the cars put up for auction. Auction dates are announced on the website from time to time and expectedly, the inspection time for each particular auction is also announced. You should always avail yourself of this opportunity of inspecting the available cars prior to the auction date as it significantly reduces your chance of buying something you won't like.
Classic car insurance
Insurance policies covering classic cars are quite different from that of regular cars. This is understandable because for many, classic cars evoke a certain kind of emotion that even the finest luxury cars may be incapable of. It is only normal to afford extra protection for such a highly-valued item. Another reason why you may need extra cover for your classic is that classic car parts cannot be found lying about. If your car gets totalled, you'll need all the help you can get to get it back into shape. Thankfully, Shannons.com.au offers a wide range of insurance policies for classic cars. There'll surely be one that'll offer the protection you need and fit your budget.
Regular car and bike insurance
Shannons.com.au also offers regular car insurance policies to car and bike owners. You can also get special policies for your special bikes. The comprehensive car insurance policies give room for negotiations about the value of your car and the negotiators take the upgrades and improvements you might have purchased into consideration. The value of your car is not the value we propose but the value we are able to agree upon. Shannon's car insurance policy also gives you the freedom to choose the repairer that would handle your car repairs, amongst many other benefits.
Shannons club
Sign up to Shannons club to connect with thousands of car enthusiasts like yourself. Join Shannons events across Australia to meet and tell your story amougnst like minded people in the car community. Visit https://www.shannons.com.au/club/ for more information.

Many would argue if they are told that their love for classics could increase even a little. If you are one of those in that category, do not bet on it just yet. Take a trip to the amazing Shannon's classic car community and you'll know that what you think is your peak is someone else's starting point.
To view available stock visit Shannons upcoming auctions
Or to find for your local auto auction, search the Australian auction timetable