Japanese Car Auctions
December 31st 2018
Japanese Auto Auctions
For many years Japanese used car auctions have gained popularity by making luxury, high performance vehicles available at massively discounted prices. Hundreds of auction companies across Japan move thousands of vehicles weekly, making Japanese auto auctions the source of some of the best deals on the globe.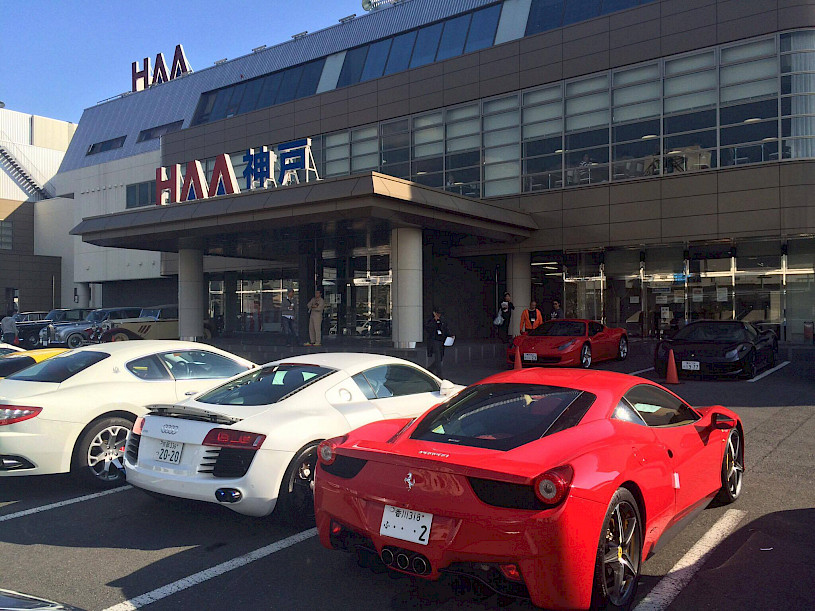 Japanese Cars
Many years ago Japanese cars were something you avoided in the International automobile market. Today, Japanese brands like Toyota, Mazda, Honda and Nissan have become trusted names all over the world, especially in the Australian automobile market. Currently, seven of the best-selling cars in Australia are manufactured by Japanese companies. With the Australian automobile market experiencing year-on-year growth, there is a high likelihood that even more people will continue to choose Japanese built cars.
Online Japanese Car Auctions
Car auctions are growing in popularity in the second hand car market. As long as you are bidding at an auction organised by a trusted company, you can rest assured you'll get a great deal. If you are looking to buy luxury Japanese cars with extensive condition reports at unbeatable prices, you can't go past online Japanese car auctions.
You'll be spoilt for choice browsing through a collection of high-performing, luxury and unique cars, direct from the country in which they were built. Furthermore, online car auctions in Japan are well known for being transparent about the condition of the vehicles.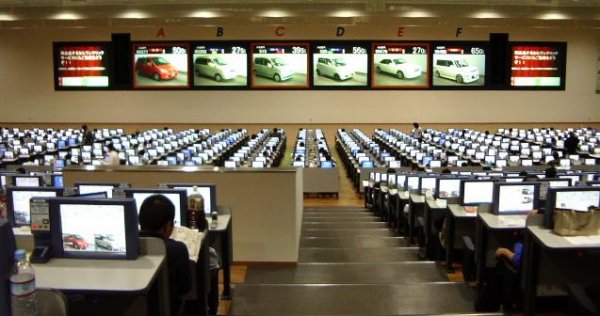 Practicality meets efficiency
While Japanese cars may not be as thoughtfully designed as their European counterparts, the Japanese manufacturers certainly go the extra mile in producing a fine blend of practicality, reliability and efficiency. Back in the 80s, Japanese cars were known for fuel efficiency, reliability, and relative affordability. Moving forward to the 90s, the Japanese automobile industry stormed the market with minivans and hatchbacks that boasted all-wheel-drive systems while still remaining affordable. This combination of affordability, efficiency, and simplicity remains the hallmark of Japanese cars to this day. Japanese car companies such as Honda and Nissan are also masters of maximising the interior space of their vehicles.
Scores of interesting SUV and Minivan options
Interesting and Minivans or SUVs don't usually follow each other in the same sentence. However, Japanese manufacturers are looking to change this narrative. New models of SUVs such as Toyota Sienna, Honda Odyssey, and Nissan Quest now boast amazing aesthetics and technology. The Mazda CX-9 is another SUV that combines good looks with functionality and is still very affordable. With a large number of Australian families turning to SUVs, buying one from a Japanese manufacturer is never a bad idea.
Pickup trucks that are more than worth it
Ford has dominated the pickup market for a long time now but the Japanese manufacturers, as usual, are winning the hearts of many truck lovers. Vehicles like the Nissan Titan PRO-4X and Toyota Tacoma TRD Pro come with powerful engines that are suited to do the heavy-duty jobs required of trucks. Honda has also introduced innovative trucks that maximise storage space and are equipped with traction modes that help them navigate virtually any environment. As usual, these trucks are less expensive than most of their counterparts even while they can conveniently do more.
They've been around for a while
Japanese automobile manufacturing companies such as Toyota and Nissan have been around for many decades now and we can be sure they are not going anywhere anytime soon. The advantage of this longevity is that the old models of Japanese cars will stick around to become collector cars. This is already the case with cars like Honda CRX and NSX, Toyota FJ Land Cruiser, and the Nissan Skyline GTR, 200sx Silvia and similar drift cars.
Everything you're looking for in a car engine
Japanese cars are not just cheap and disposable as many assume. They actually host some of the best turbo engines in the automobile industry. Car Buzz list of best engines to own in 2019 contains no less than 4 Japanese cars. A similar trend is found on the WardsAuto.com list and other lists from reputable automobile review websites. The Japanese engines are known for offering an ideal blend of torque, horsepower, noise attenuation, fuel economy, innovation, and almost every other thing you'd want in a car engine.
The future looks even brighter
Most Japanese automakers are currently laughing all the way to the bank. Car sales are on the rise, people continue to adore the classics, and new innovations are being accepted with open arms. The car manufacturers build on the love they receive, and continue wowing their customers, with the return of old models, redesigns like the Toyota Supra. It's safe to say the current stronghold the Japanese automobile industry has over the international market will not loosen anytime soon.
Nothing beats buying at auto auction
If you're considering buying an imported Japanese car, we assure you there's no overstating the benefits you can get from buying one direct at auction. The growth in the used car market shows that more and more people are opting for used cars. This is due in part to the high prices of new cars and also to the fast-paced nature of automobile manufacturing. New models are rolled out every year and the car you bought the year before suddenly turns into an 'old model'. Consequently, the resale value of a new car pales in comparison to the original cost of the car. This is a major reason why many feel investing in a new car is not worth it.