How to Sell a Car at Auto Auctions
September 29th 2020
Over the past few years, many people have opened up the the idea of selling their car privately. The idea of getting the best price is always motivating, but many people have horrible experiences and wind up spending months on end dealing with rude buyers.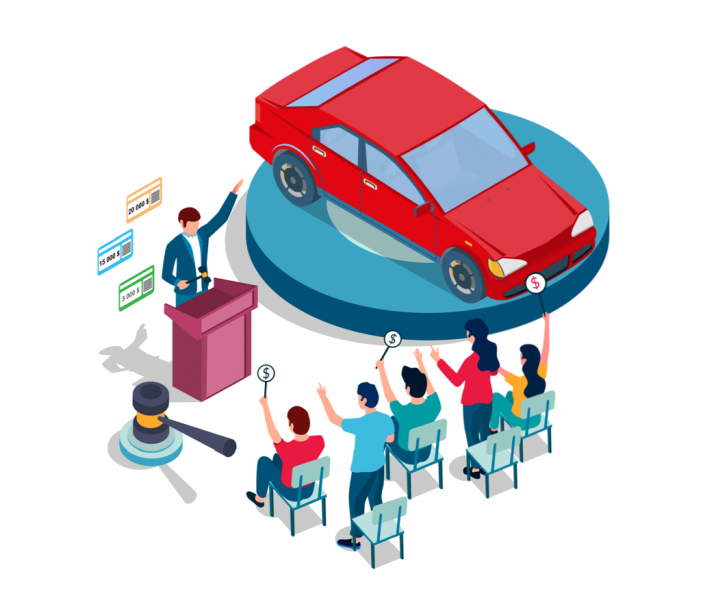 Selling at a car auction
Most people are unaware that beyond trading in to a dealership or selling privately, you can also sell via auto auctions. Most auction centres will give you two choices. The first is to sell your vehicle to them directly and be paid instantly, the other option is to run it through auction and see what offers you get. The main point of both these options is that you get fast cash and an easy sale, not having to deal with unreasonable buyers before, during or after the sale.
Who can sell at auction?
The simple answer is anyone, but some auction centres have specific rules that exclude vehicles. We wouldn't recommend selling your car, motorcycle, truck etc at local auctions that don't focus on vehicles because they don't market to the right people. This means you'll have far less buyer engagement and end up with a lower sale price. Auto auctions are built to sell vehicles, scheduling auctions that genuine buyers are constantly monitoring.

Car auction reserve prices
Some people are scared if they enter their vehicle into an auction and the price is below what they want, that they will be locked into the sale. This is not true. Unless you have chosen to enter a no-reserve vehicle, your vehicle will have a hard minimum price, ie. a reserve price. If this price is reached, the vehicle will be sold for the highest bid that is equal to or greater than the reserve. If the reserve is not met, you have the option to either accept the top bid, or run it through another auction.
Can you enter into multiple auctions?
You can run your vehicle through multiple auctions. The maximum time a vehicle will be idle at an auction house is 4 weeks, but in saying this, most vehicle sell on the first day. Auctions are usually held once, sometimes twice a week. It is important to know that just like in selling a house, the longer your vehicle is on the market, the lower its value will be perceived, with people assuming there is something wrong with it. Pricing accurately is the key to guaranteeing a sale. If you're not sure how to choose a price, the auction staff can assist in valuing your vehicle, given they have access to a wealth of knowledge and leading end pricing systems.

Cost to sell at car auctions
There is no one answer for this as they all charge differently. Just like selling your house, selling your car privately can be done for free, but to get interest from the right people for online platforms you'll need to pay heavy marketing costs.
Fortunately, this is not the case with auto auctions, having no outlay for marketing, everything is covered by the auction itself. Some auctions may have an entry fee, others will just charge a fee upon sale, making it a no risk option. These fees may be fixed prices based on the sale price of your vehicle, or they may be a commission of the sale amount.
It is always recommended to have your vehicle professionally cleaned, just like a organising a bond clean prior to showing a house. Most auction centres can offer this service for a low cost using their in-house detailers.
At the end of the day we all have different expectations in life. If you're looking for a fast and hassle free sale, you can't go past auto auctions in Australia.
For more information, visit important information about buying at car auctions.
To find for your local auto auction, search the Australian auction timetable.