How to Buy Repossessed Cars at Car Auctions: Tips to Buy Repo Cars
March 20th 2018
Repossessed Car Auctions
Compared to a purchase from a dealer or private seller, buying repossessed cars through auction involves different processes and things to consider. Here's a complete guide to protecting yourself from surprise issues you may encounter when purchasing at repossessed car auctions.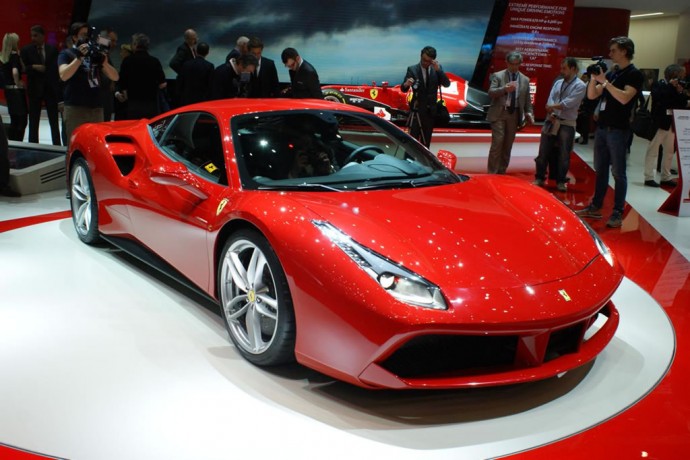 What is a Repo Car?
If you are going to be attending a repossessed vehicle auction, it's worth knowing exactly what a repossessed car is. A repossessed car (or repo for short), is one which has been taken away from its previous owner. This can be due to a range of factors, but most often because they were unable to make repayments. The cars can typically be sold by finance companies, banks, credit unions, law enforcement or other lenders. While many of these cars available will be in excellent condition, some may not be working properly and will require additional repairs to get them roadworthy. However, this is not unique to repossessed vehicle auctions, but common in most vehicle auctions and something you should always consider.
How to Find A Repossess Auto Auction
When it comes to finding repossessed car auctions, most of the major car auctions will be listed online. You can search our car auction directory to find your local auto auction locations. You may find one off repo car auctions listed in your local newspaper, or regional car magazines. Finally, check with friends and family in your local area, as they may have experience attending repo car auctions.
What Kind of Cars are there at Repo Car Auctions?
Repossessed auto auctions can often have a wide, unpredictable range of vehicles for auction. Some of the larger auction houses will release a list before the auction, this list will outline all the cars that are available to be bid on. Some auction houses will publish them online mixed in with their other stock, while others will withhold the details and just provide them to auction goers on the day. Typically, there will be a wide variety to choose from, it could be anything from family cars and four-wheel drives, sedans and hatchbacks to sports cars and even motorbikes. The vehicles will also vary in their condition, some will be nearly new while others could have been involved in an accident and/or not currently road registered.
How Much Should You Pay for Repossessed Cars at Car Auctions?
Valuing repo cars can be a tricky task. The auction house will often provide a minimum start bid, while others will have a reserve on them - meaning they will not be sold unless they meet the minimum requirements as set by the seller [read more about reserves here]. There are several websites which allow you to enter a vehicle's details, in turn you will obtain a reasonably accurate valuation of the vehicle you are looking at. This can be a good indication of how much to bid if you have limited knowledge in this area.
How to Get the Best Deal at Repossession Auctions
To get the best deals, you will need to do your research before attending the event. You will be required to pre-register, and it's always a wise idea to do this early to save time later on, time will be of the essence once bidding has started. You will usually be required to provide a valid ID on the day, so make sure that you bring it along. It's also worth arriving early before the auction starts, allowing time to have a good look at the vehicles. You'll need to consider your finance options too, making sure you can pay if you buy a repo car on the day. Most will take cash or cards, while some auctions offer finance options to public bidders. It's wise to plan ahead, in case you find an absolute gem on the day.
Some repo car auctions will be online only. In this case, you will have a condition report provided with the vehicle, saving you from going to look in person, ensure it is listed by a trusted seller. If not, and you are going in person, always take the time to fully inspect the vehicles you're interested in. The vehicles will be viewable in a warehouse or showroom, usually with a mechanical report supplied, which can be found on the dash or window. It is also important to note, at Auctions you will not be allowed to test drive any vehicles.
Before the vehicle you want is put through auction, make sure that your bidding number can easily be seen by the auctioneer or your bid will not be valid. Once you've won a car, you should take your badge to the auction clerk where you will be required to sign for the car. Remember, once you have bid and won a vehicle, you will be required to leave a deposit and purchase it by law.
If you new to using auto auctions, view important information about buying at car auctions
Click Here to view find your nearest repossessed car auction in Australia.