Buying at Ex Government Car Auctions
January 23rd 2018
Buying vehicles at auctions is becoming increasingly popular in Australia. Purchasing from auctions is the best way to get the great deal. However, before bidding at an auction, it's important to understand how everything works. Here are useful government auto auction tips to increase your chances of getting your next vehicle for a fraction of the retail price.
Search Government Auction Sites
When you are looking for ex government vehicles for sale, the first thing you should do is to check online auction catalogues and print publications. These include your local newspaper and the official government vehicle auction website. These sources contain information about upcoming local auctions. Additionally, they provide pictures and a detailed description of each car. When going through these resources, be sure to look into the condition report, history, make and the model of the vehicle your looking at purchasing. This way, you can identify the vehicle your looking to purchase.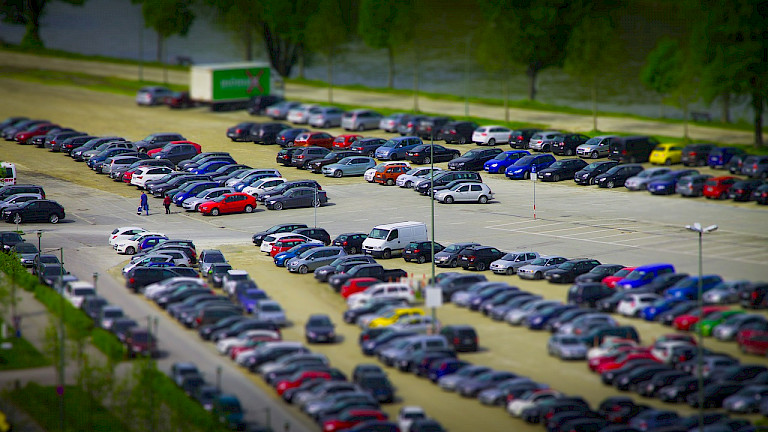 Inspect the Car
When inspecting the vehicle, look for visible damage, paint or rust – they can hint at underlying problems. Additionally, check that the car's vehicle identification number matches the one on the registration papers. You'll find the 17-character identifier in the driver's side interior dash, between the front carb and windshield washer unit or under the hood at the front of the engine.
Consider the Car's Market Value
The competition at ex government auctions can be pretty fierce. Dealers, government employees, international brokers and taxi companies are all bidding on these cars. Most of the times, ex government cars for sale can actually sell for well above retail. Therefore, do your homework to avoid overbidding.
Set a Price
Know what you are willing to bid before attending the auction. Additionally, consider other costs such as fees, decorations, repairs and delivery charges.
Finding the right budget will involve doing a bit of research. You may check classifieds in your area to determine what the public is paying for a vehicle similar to the one you are interested in. You can identify groups of cars that have similar features and are in a similar condition to the ex-government car you want to bid on. Afterwards, set a price for the car and don't go over it during the bidding process.
Register in Advance
It is important that you register early when you want to buy government cars. Avoid registering on the auction day as you may find a long queue and end up missing the vehicle you were interested in. During registration, you may be required to produce payment details. Also, expect to sign a contract that stipulates the buyer's premium (the fee added to the final bid amount)
You may consider registering online as it is fast and convenient compared to visiting your local government office. If you register online, ensure to print your confirmation form and take it to the reception to get a bidder number on the auction day if buying in person, instead of online.
Arrive There Early
It is a good idea to arrive early for the auction. If you don't arrive on time, you may not be able to preview items before bidding. Additionally, you may be asked to sit or stand at the back of the crowd.
Bid
Buying a car at auction is different to buying a car privately, and we advise potential buyers to check that they have read and understood all the terms and conditions of the auction centre before making a bid. Auctions are very exciting, and it's very easy to get caught up in the excitement, keep focused on what your looking for.
Purchase the Car
If you win, visit the bookkeeper or clerk and make a deposit immediately. This amount is usually 10% of the car's buying price (you'll forfeit this deposit if you back out of the sale). You can also arrange for talk with them about shipping at this time.
Are government auctions a good place to buy? The answer is yes if you know what your looking for, with a little research and to some extent your luck. With the right preparation, you can easily find a cheap and reliable ex government car at a fraction of the retail price.
To find your local government car auction Click Here