How to Buy a Used Car Online
September 26th 2017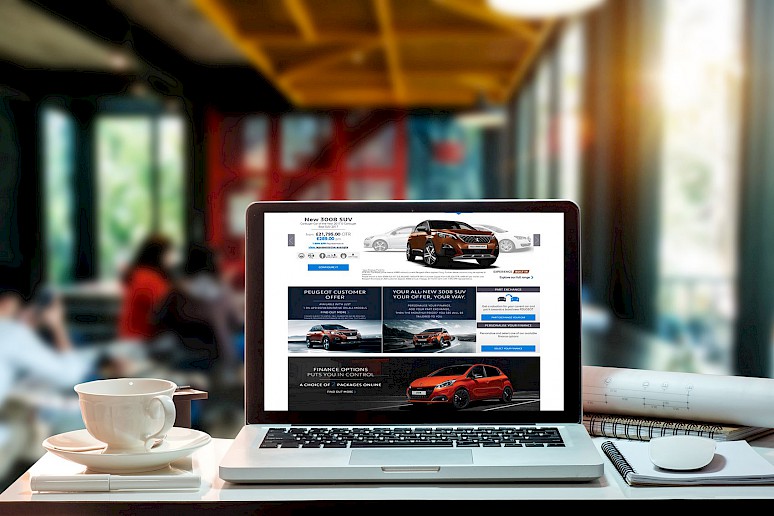 Over the years the internet has shifted the way people operate and altered the nature of various traditional consumer habits. Buying a used car once meant that you had to traverse some used car lots to get a feel of what you would like to purchase. It was a time-intensive process that dampened the upbeat car buying mood one was in. But no more. Buying a used car online is now a widespread and everyday increasingly preferable method. But if you are making an online car purchase, how do you avoid buying a lemon? Here are some useful tips to guide you in the right direction.
Things to Look for When Buying a Used Car Online
1. Purchase A Car You're Familiar With
Malicious sellers online with used cars rely on buyers who aren't familiar with a particular type of vehicle they desire to buy. If you don't know how to spot a real from a fake, it will be because you don't' know what is right or wrong in a particular type of vehicle. Alternatively, you can seek assistance from your trusted mechanic, with no affiliation to the used car for sale, who is familiar with the motor vehicle type you desire, to help you assess everything available.
2. Avoid Falsely Advertised Cars
Once you choose a car you like and inspect it, do not pursue the transaction any further if what was advertised differs from what you find. This is one key feature of a potential unethical online used car scams. At best, there will be some hidden reasons that necessitated the misinformation.
3. Clean Titles Only
Only buy vehicles with a current REVS certificate / PPSR certificate, you will only ever make this mistake once in your life after being hit with 12 months pension rego, or trying to clear the old owners bank loan. Should a car be written off at any point and be registered with it noted on the REVS / PPSR certificate previously, this vehicle will have already been through the necessary inspections, deeming it safe to be driven on Australian roads. If the vehicle is unregistered without the required passed inspections, you can expect there potentially be some extra work to bring it back onto the road. Cars with finance owing on the title should be paid in total to the finance company prior to paying the owner, to avoid any hurdles in the post purchase stage of owning the vehicle. If the name on the registration is different from the sellers details, transfer the registration to your name in the with the seller, or prior to driving the car away, by going to their local state transport first saving yourself any nasty surprises.
Best Place to Find Fixed Priced Used Cars Online
1. carsales.com.au
This is for the most honest and well presented used vehicles in Australia, holding strong regulations across their website, plus vetting sellers to stop scams, or back yard dealers having access.
If you ask people who have previously used all methods to purchase used cars online, most would say that Carsales.com.au is best used car website to buy cars online. The website has received over 22 million inquiries since its inception and it has all types of cars listed.
2. Car Auctions
For people looking to get the best deal on a used vehicle. There are many different car auction available across Australia, in most cases you can buy the vehicles prior to auction. From here you have either the option of going in person to the live auction, or buying online from your computer chair. Although car auctions are not as simple as buying directly from the private seller or car dealer, most people would agree the money saved in buying from auctions is well worth it.
3. eBay
eBay is well known as a giant online market. Among the products you can find good priced cars on ebay.com. Although the ratings are based on all sale history, you can get an idea of how honest the seller is based on their star rating and reviews from previous items sold. Purchase of these vehicles is by way of auction. There is a large selection of cars, bikes, boats and classic cars at auction in this website from which you can choose.
4. Gumtree
This site is best known for selling old goods; however, over the last few years has become very popular with car sales, boasting the second largest car sales website to Carsales.com.au. Basic listings on this website are free and very little customer service or regulation check are performed. For low budget cars and unregistered vehicles Gumtree covers most of them considering there is no cost to advertise, so no harm to your wallet. Vehicles purchased from private sellers here should be inspected prior to purchase and all need title checks done, if they are not presented before hand. You should always check if the sellers details match the registration paperwork. Gumtree is ideal for people who are seeking to buy cars on a tight budget and spend the extra time investigating the vehicle.
5. Facebook
In the last couple of years Facebook has introduced a large market place, including community groups to buy used vehicles from. The main disadvantage of shopping for cars through social media is the lack of photos and information about the vehicle for sale. There are some advantages and disadvantages to buying through Facebook. The large advantage is being able to see the sellers profile, this was originally thought to be a more trustworthy style of buying, but as we have all found out the hard way, this isn't always the case. Being a free option again, you can list a car without using money or without the required title checks. Prior to purchase it is recommended to visit a mechanic, check the sellers details match the paperwork and if not done already, you will need do a Vin check to make sure your not getting scammed by the seller.
What About Online Car Auctions?
Online car auctions is the best way to buy a used car online if you can't physically go to see the vehicle, or are time poor.
Allowing for a car carrier or friend to pick up the vehicle, online auctions give you access to purchase online at no extra cost. Most auction centres allow you to buy wholesale cars without having a motor dealers licence. Depending on the auction centre and type of auction, public buyers can access online car auctions by entering the necessary details and receiving confirmation prior to bidding starting.
An online auction is usually the best place to buy used cars online as it offers convenience and flexibility. You don't have to disrupt your schedule to visit the physical site, meaning you can do it in your lunch break. All you need is a computer, internet connection and fill out the required forms prior to bidding.
If you choose to buy online, there is a few things you should check out prior to bidding. Since you are not in person to view the vehicle, you should first check the vehicle inspection report, looking for anything beyond wear and tear due to age. This can include, worn or broken parts e.g the gearbox or differential, damage to the vehicle, heavy wear e.g ripped seat trim, or cracks in the dashboard.
All auction centres must provide the buyer with a current REVS certificate / PPSR certificate, plus provide you with a car's Vehicle Identification Number (VIN). Some of the items the REVS certificate / PPSR certificate will provide are:
Previous accident and collision history: You're able to verify if the vehicle has had involvement in a major accident or collision before it has been put for sale. You are also able to view if the vehicle has had previous flood damage. This is important because you will want to avoid such cars due to the high probability of residual damage long after initial repairs took place.
If the vehicle has been stolen or repossessed, the auction centre will not be allowed to sell it until this has been cleared by the required authorities.
Encumbrance from finance owing. Any vehicle sold in Australia by a car auction must be sold without previous money owing, this means if the vehicle had money owing by the previous owner you will be protected.
Buying a used car on the internet has become a mainstream function in today's society. Digital car shopping provides conveniences that tradition car shopping never had. Don't risk your hard earned money, be sure to do the required checks before purchasing your next used vehicle from online. Check out our other blogs for more useful information before purchasing your next vehicle.