Checklist For Buying A Used Car at Auction
June 1st 2017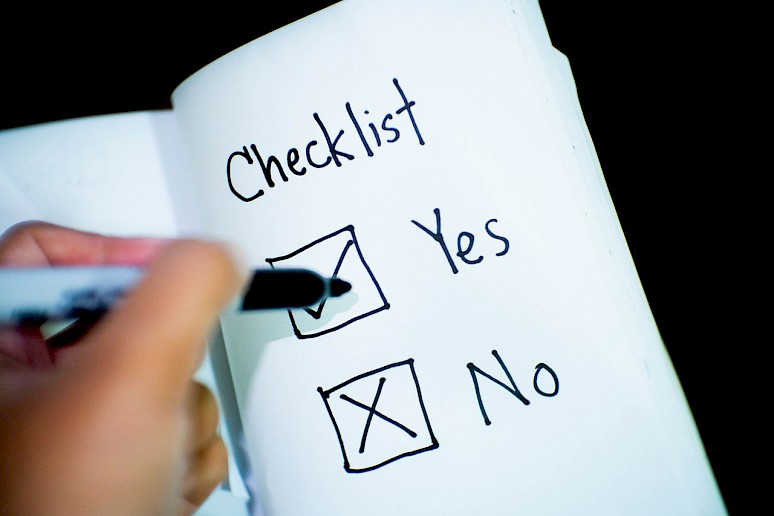 New cars cost an arm and a leg, with the resale price plummeting the second you drive it. The rate of depreciation in Australia on used vehicles is very high, for these reasons buying a used car is a practical, and wise option for most car buyers. If you are a bargain hunter, you may even consider buying a used car at auction. However, this could work against you if you don't know where to to start with auto auctions. knowing the basics will be the difference between getting a bargain, and getting burnt.
Research Car Values
Bidding for a vehicle without knowing its actual market price can cause you to buy much higher than it's actual worth, if there is enough interest in a vehicle. Auctions get competitive, and you may find yourself offering more for a car due to its popularity among bidders. Doing some research on Carsales or Gumtree helps you figure out how much to bid up to, based on the car's specs and mileage.
Look Beyond the Surface
Since you don't have the option of test driving the cars before bidding for it, you will need to view the cars mechanical report prior to bidding on a vehicle. The phrase "looks can be deceiving" applies when inspecting cars at auction, so you need to make sure the mechanical report matches the body condition. Don't let fresh paintwork and shiny new wheels cause you to ignore the most important aspects of a car. Check for any rips on the interior, or cracks in the dashboard, as these can cost in the hundreds to repair. With older vehicles, be aware if any of the top paint has started to fade, this is an early sign of heavy sun damage in the years to come. Mirrors and plastic bumpers do fade much quicker than metal panels due to the material it is made of, which is very common with cars over 5 years old.
Taking all this into account, if your buying a second hand car there will always be something, from stone chips on the bonnet, usually on long distant driven cars, or small scratches around the bumpers, the name bumper being used for this reason. Don't allow a cosmetic defect such as a dent or weathered paint to stop you from bidding on an otherwise mechanically sound car. If you are not a natural with cars, consider bringing along a mechanical friend who can have a look over the vehicle for you.
VIN / PPSR check
Vin Verification is one thing that should not be missed on a used car checklist. Confirm that the vehicle's chassis number / VIN match what is listed on the paperwork. All licensed motor dealers and licensed auto auctions in Australia must provide the buyer with a current PPSR certificate (previously know as a REVS certificate). This certificate will show if the car has previously been involved in a major accident, or has been affected by flood damage. Similar to Auctions, licensed auto dealers also cover you for finance encumbrance from the previous owner. This means that if the car or bike has been purchased on finance by the previous owner, you will be safe, and not be at risk of the vehicle being repossessed from you after purchase.
Observe the Other Bidders
Checking out the competition can help you gather valuable information about the auction. Some bidders may be more experienced than you are at inspecting auction vehicles. Hanging around a couple of auctions before you buy a car will help you pinpoint the things other bidders look at. It will also help you identify the bidders who are simply there to drive up the sale prices.
Set a Budget
To avoid getting caught up in a bidding frenzy, decide in advance how much you are willing to spend on a car. Keep in mind that you will need to allocate some money to auction fees, transfer of registration, insurance, and if any repairs or spruce ups are needed. A budget helps you narrow down the cars at the auction that are within your range and allow you to focus on inspecting those only.
Auction fees
Each auctions rules and cost will vary, so you will need to double check prior to bidding on anything. Usually there will be a 'buyers fee' that can vary anywhere from $100 to $1000, or 5% of the purchase price which is usually for government or consignment vehicles. Auctions may also have 'no buyers fees' on some of the low end stock, usually vehicles under $1000.
Understand the 'As is' Clause
If a vehicle has been listed 'As is' condition at auction means exactly that. There are no warranties, guarantees or options for legal recourse if the vehicle you buy turns out to be a heap of junk. In saying this, usually cars go very cheaply as they need some time spent on repairs, so for a handy mechanical person you can save yourself a lot of cash.
Check For a Rego and Roadworthy Certificate
Some cars at auction may be either; already unregistered, or being sold unregistered depending on the auction centres rules. If you are a private buyer, you will need to check with the company policies to see if the cars are sold registered with a road worthy certificate (RWC), prior to bidding starting. If an auction vehicle has a valid roadworthy certificate, even if it is currently out of registration, you know it will go straight through and just need the insurance and road tax paid. This way you are not spending unwanted extra money on mechanical expenses just to make the vehicle roadworthy.
Car auctions are not your common style of buying, and can take a little getting used to. But, if you have done everything listed above, you can save yourself a lot of time driving to multiple locations to look at cars that are nothing like the brief online description. If you know what you're looking for, and what to expect at auto auctions, no doubt you will have the best chance of finding a deal you can't find anywhere else.