American Car Auctions
February 18th 2019
Buying at American car auctions
It's no longer news that the global used car market is growing at an unprecedented rate. The prospect of buying directly from the source and saving significant amounts of money is what draws most people to American car auctions. If you have a nose for good deals, and apply the necessary steps, you will get a great vehicle for an impossible price. Aside from lower prices, auctions also expose buyers to a wide range of options. At large auctions, you'll encounter unique cars of different models, styles, and luxury levels.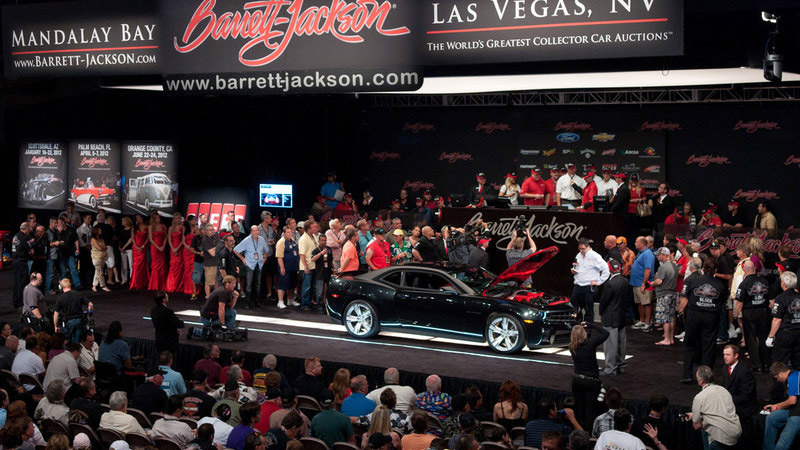 It's very important to do your research before purchasing and importing an American car. All cars at an auction are purchased 'as is,' with minimal exceptions. If you discover the condition doesn't match your expectations when the car arrives in Australia, you won't be able to request a refund. Once you're declared the winner of the bid and you complete the necessary payments and documentation, the ownership becomes yours. You can take comfort in the knowledge that those with a good understanding of how car auctions work rarely regret their purchases — and gaining that understanding isn't rocket science.
Which auction should you buy from
Numerous car auctions run in America every week. One of the most important decisions you'll be making is who to buy from. As a foreigner, an online auto auction will be your best bet. Online auctions allow you to bid for a car with the ability to control your own bidding. You don't have to be present at the auction venue should you not win on the day.
The laws surrounding American auctions vary from state to state. You should check the local rules surrounding the auction you're interested in before registering.
The most important regulation to consider is that some American car auctions are open to dealers only. Some auctions already have an arrangement that allows prospective buyers to piggyback on the license of dealers that are registered with the company. You may need to find an auction agent who can bid on your behalf. Thus, these auctions are technically open to everyone. You are literally spoilt for choice and this increases your chances of getting your desired car at the best price.
All in all, it is better to purchase your used car from a reputable auction centre using a registered agent who can guide you through the process of purchasing internationally.
Which categories of cars can I buy?
The short answer to this is any category. American car auctions boast all the categories of cars you'll see at the dealership and many more. Even if you are looking to get a new vehicle, you can still trust some auctions to offer what you are looking for. Below is a summary of the different categories of cars on sale at American auctions.
Off-lease: these are the class of vehicles that are returned to financial institutions when their lease terms lapse. Usually, you will have some information on the mileage and maintenance history of off-lease vehicles.
Off-rental: rental companies take advantage of auctions to sell old models of cars when they acquire newer models. This often happens every year. Off-rental cars are the favourite of many people that buy from auctions. Many of these cars are low on mileage and well-maintained. Moreover, they've been driven for only a year.
Fleet cars/company cars: various companies or public institutions own cars or trucks and they may change their fleet from time to time. During such auctions, you'll see large volumes of similar vehicles. The vehicles may be older than off-rental vehicles but they are usually adequately maintained. The mileage would also depend on the company and the type of vehicle.
Repossessed vehicles: financial institutions and dealers may repossess vehicles, especially if the buyer defaults on the payment plan or if the buyer has an undisclosed history of bad credit. Many of these vehicles are disposed of via auto auctions.˜Repo" vehicles usually sell for much less than their market value because the owners are more concerned about offsetting their loss, and not about profit.
Salvage: these are cars that have been involved in floods, fires, accidents, or other similar scenarios. They are usually purchased by insurance companies and passed on to dealers who then auction them. Sometimes, the vehicles will be taken to auto mechanics for minor repairs before they are sent to auction.
New cars: New cars find their way into auctions when dealers have a problem selling off their old stock. The nature of the current automotive market is such that dealers have to stock new models if they are to remain competitive. Auctions offer them a fast way to do this.
Classics: Some auctioneers specialise in classic cars and bikes. If you're enchanted by the appeal of vintage vehicles, a classic car auction is about the easiest place to get one. You can take solace in the fact that classics appreciate with age. You may eventually sell it off down the line for a healthy profit.
Steps to take when buying from an overseas American car auction
Choose the auction you want to attend
Familiarise yourself with the terrain. Go through the company's website to find out if there are any rules or conditions you should be aware of
Start browsing the wealth of options available to you. You should have a few cars in mind by the time you look through the auctioneer's catalog
Use all the tools you have to vet the car you plan to bid on
Set a budget. You should be flexible but have a maximum limit when setting your budget
Register for the auction. Usually, registration requires making an upfront deposit
If available, get in touch with your auction agent and work with the person assigned to you. They can make your life a whole lot easier.
If your bid wins, you'll be required to complete the payment within a specified number of days, depending on the auction centre
Online auctions usually have shipping companies that help them with logistics. You can contact them beforehand to find out if they ship internationally. You can also contract an external freight company to help you with importing American vehicles. Remember to do your homework before buying at foreign auto auctions, as it could be hard to recoup any loss in heavy taxes, or vehicles that can't be registered in Australia.
As more people become aware of the advantages of buying directly from American auto auctions, their numbers will grow at higher and higher rates. Thankfully, the American auto auction market is open to both local and international buyers.