Picking Up Your New Car
July 11th 2017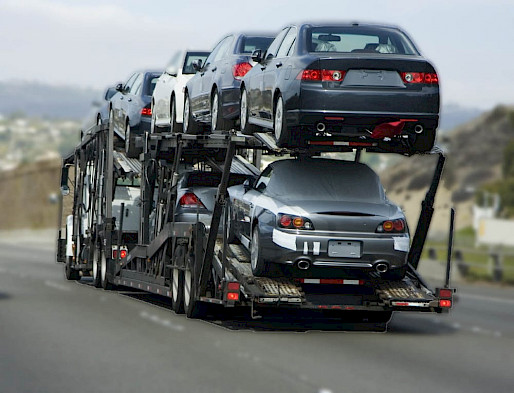 Buying cars from an auction is a great way to get a deal on a used vehicle and can help you find the car of your dreams that you never expected for a given price. Whether bidding at a vintage, classic or regular used car auction used car auction, you need to know what to do at the end of the day. This handy guide helps you get your new car home.
When Can I Pick Up a Car After an Auction?
While you can save time and money at car auctions, you need to understand what happens next and when you can pick up your car. If you bid on a vehicle for sale at an online auto auction, carefully read the terms and conditions. Most auctions require that you pick up the car by the posted deadline. This deadline can range from the end of the auction day, 24 hours after the auction ends and up to a week after the auction. Some vendors will allow you store the car there for longer but will charge you a storage fee for this service.
What Do I Need to Show When Picking Up the Car?
Before bidding in vehicle auctions, you must register for a bidding number. You often need to provide the vendor with a copy of a valid photo ID and proof of how you will pay. Many auctions require that you pay for the car you bid on the same day of the auction or within 24 hours. Some auctions let you pay by credit card (transaction fees may be charged), but you may need to pay with direct debit, cash or cheque. When you go to pick up your car, you may need to show several things, including:
Photo ID
Proof of car insurance
Proof of payment
Bidding slip/number
Can Someone Else Pick Up the Car for Me?
The reason that you need to show photo ID when picking up a car from an auto auction is because the company holding that auction needs to know who is taking possession of the vehicle, plus ensure that you are the highest bidder. If you need someone else to pick up the car for you, you can contact the auction house or seller with information relating to that person or company. You can also arrange for a transport service to pick up that car and ship it to you. Auction houses often ask that you fill out the required paperwork and make an appointment for someone to pick it up.
Can I Ship a Car, Bike or Boat from an Auction?
With transport services, you can save yourself all the hassles of collecting your vehicle, whether it be driving long distance, or just finding someone to go with you to get it back home. Many car auctions will let you work with a transport company to pick up your new vehicle once payment has been completed. Make sure that the company you select has insurance that covers any damage to that vehicle on its way to you. You will need to inform the auction house and make arrangements for the company to pick up the vehicle. Auction transport services make it easy to move cars, bikes, boats and more. You can purchase any type of vehicle from any auction and simply let a professional company move it for you.